Avantex Biotech Overview
Avantex Biotechnologies was founded with the goal of providing patients with a better quality of life through improved drug treatments, compliance and outcomes. We take great pride in developing drugs that are bio-safe, highly efficacious, and cost-effective.
Our challenge was to conquer the most perplexing problems in drug delivery including low bioavailability, multidrug resistance and systemic toxicity – all elements that are common to many drugs. In partnership with scientific researchers and doctors, Avantex has developed Acufilic™ – a groundbreaking nanotechnology-based platform of encapsulating dual drugs into nanoparticles with targeting and imaging capabilities. These amphiphilic nanoparticles are lined with hydrophilic and hydrophobic domains, enabling them to encapsulate drugs with various chemical properties, thus improving the efficiency to co-deliver multiple drugs to target tissue – all produced in a streamlined, self-assembly manufacturing process.
With its synergistic drug combination, the Avantex Acufilic™ platform provides a dramatic increase in efficacy while combating multidrug resistance. Avantex particles are target specific and controlled release, this results in less systemic toxicity, limited side effects, and greatly improved therapeutic impact. Avantex Biotechnologies has been actively developing nanoparticle platforms to concurrently deliver multiple types of drugs for combination chemotherapy and other medical therapies to provide maximum synergy, affordable and efficacious treatments for patients.
Cannabinoids and Avantex
Our patented Acufilic™ and cost-effective delivery technology can also enhance hydrophobic cannabinoids' bioavailability. Acufilic™ enables cannabinoids to be infused into beverages without impacting the flavour or aroma of the final products. In addition, Acufilic™ can enhance the taste and provide long-term release, enabling other ground-breaking cannabis based advanced dosage forms to come to market.
Avantex's Multifunctional Dual-drug Delivery Platform
Avantex's targeted multifunctional dual-drug delivery platform combines these three well-established technologies to provide dramatically improved outcomes and efficacy while reducing side effects for existing cancer and other medical therapies:
Synergistic drug combination
Novel molecular imaging
Polymer-based nanotechnology
Avantex's Synergistic Fusion
Avantex applies synergistic fusion of targeting chemotherapy and/or immunotherapy and high-resolution imaging to fight malignant cancers. This strategy for drug targeting can be applied to other diseases and medical therapies.
Avantex's Core Nanotechnology
Our core nanotechnology features considerable product advantages including: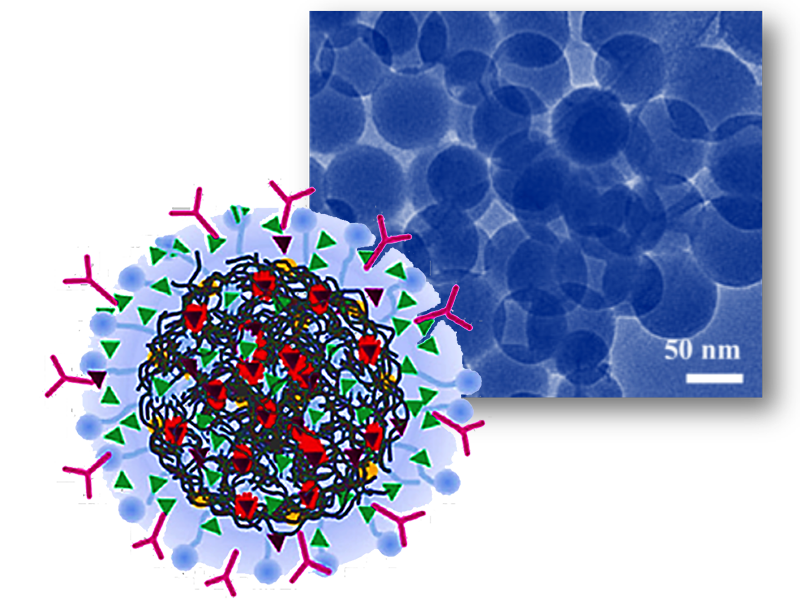 Amphiphilicity
Self assembly capability
High drug encapsulation efficiency
High dispersion stability
Excellent biocompatibility
Multi-functionalization
Controlled release
Avantex Patented Nanocarrier for Drugs shown on right  >>>